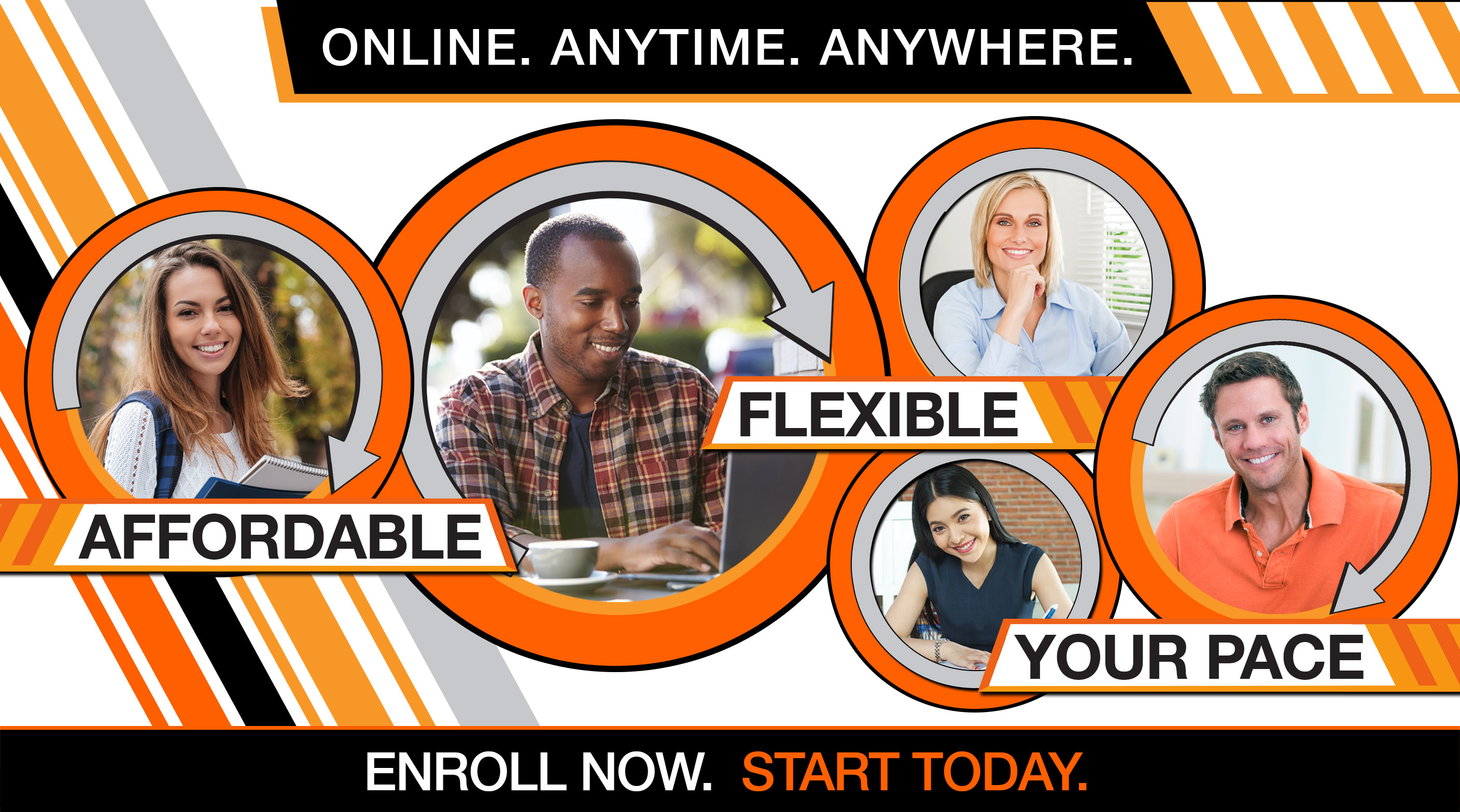 Welcome to Oklahoma State University's Office of Individual Study (formerly Correspondence Education). Individual Study undergraduate courses provide a flexible and self-paced format to help students whose work, family responsibility, physical isolation, or closed course sections may prevent them from making progress toward their academic goals. Whether you are an OSU student who needs a course with a flexible schedule or an individual who needs an undergraduate course but does not wish to pursue OSU admission, or an active military member who is earning a college degree, individual study courses offer the same quality curriculum and course instructors with the flexibility to set your own pace. Students access courses in the OSU online classroom. Additionally, individuals without internet access can complete assignments, correspond with the instructor and IS staff offline.
We are excited to continue to offer you another way to access the quality education available at Oklahoma State University and are committed to assisting you in the attainment of your educational goals.
COVID-19 Update and Proctoring Services
The Office of Individual Study provides proctoring appointments for individual study students in 317 Public Information Office Building on the Stillwater, OK campus. See our "Contact Us" page for a map. Please make an exam reservation here or call to make an appointment at least 3 days prior to the date/time you would like to take the test. 405-744-6390. In-person proctoring will not be available after Thanksgiving break.
Online proctoring is also available through Examity. Please submit the Proctored Exam Request form to the Office of Individual Study at least 3 days prior to the date/time you plan to take the exam. The form is on the home page of your Canvas individual study course. In Canvas go to your home tab and click on the Examity link, this will take you directly to Examity where you will create your username and password to schedule your exam. You will need a valid photo ID such as your student ID or your driver's license. Follow the instructions with Examity. The fees vary depending on the duration of your exam and when you schedule. Please note that if you schedule or cancel within 24 hours of your exam time, you will be assessed an additional fee.
Call us if you have any questions at 405-744-6390. The Office of Individual Study is open Monday - Friday, 8:00 A.M. to 5:00 P.M."